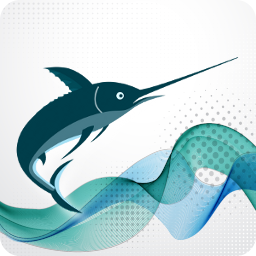 Swordfish III is an advanced CAT (Computer Aided Translation) tool based on XLIFF 1.2 open standard, designed for demanding professional translators.
Swordfish III supports exchanging TMX (Translation Memory eXchange), the vendor-neutral open XML standard for the exchange of Translation Memory (TM) data created by Computer Aided Translation (CAT) and localization tools, originally published by LISA (Localisation Industry Standards Association).
Swordfish includes a super fast Internal database server and integrated support for RemoteTM Web Server. You can also use third party database engines like Oracle 10g or MySQL 5.x for storing TM and terminology data.
Swordfish has a rich feature set, including:
Supported File Formats
General Documentation
Adobe InDesign Interchange (INX)
Adobe InDesign IDML CS4, CS5, CS6 & CC
HTML
Microsoft Office (2007 and newer)
Microsoft Visio XML Drawings (2007 and newer)
MIF (Maker Interchange Format)
OpenOffice / LibreOffice / StarOffice
Plain Text
RTF (Rich Text Format)
SDLXLIFF (Trados Studio)
Tagged RTF
Trados TTX
TXML (GlobalLink/Wordfast PRO)
XML Formats
XML (Generic)
DITA 1.0, 1.1, 1.2 and 1.3
DocBook 3.x, 4.x and 5.x
SVG
Word 2003 ML
XHTML
Software Development
JavaScript
Java Properties
PHP Arrays
PO (Portable Objects)
RC (Windows C/C++ Resources)
ResX (Windows .NET Resources)
TS (Qt Linguist translation source)
Compatible with other CAT tools
Swordfish supports the most common formats used for exchanging translations:
| | |
| --- | --- |
| XLIFF | Directly accepts version 1.0, 1.1 & 1.2 and provides round trip conversion for XLIFF 2.0 files. |
| Uncleaned RTF | Accepts uncleaned (tagged) RTF produced by old versions of Trados or Wordfast Classic and generates uncleaned RTF from regular RTF files. |
| TTX | Seamlessly converts received Trados TTX files to XLIFF and back. Swordfish has built-in capabilities for segmenting TTX files. |
| TTX Exchange | Allows collaboration with translators using CAT tools that don't support XLIFF but support TTX format via exporting Swordfish's XLIFF files as TTX and importing translations from the translated TTX files. |
| TXML | Full round trip (TXML-> XLIFF -> TXML) of Wordfast PRO and GlobalLink files. |
In-Context Exact Matches
Easily reuse translations by importing them from previously translated XLIFF files. Swordfish extracts translations for individual segments, considering previous and following ones as context.
Fully Configurable
With Swordfish you are free to customize your translation environment. You can, for example, set your preferences for:
Fonts and colors
Keyboard shortcuts
Language Codes
Segmentation Rules
Conversion rules for XML files
Custom XML catalogs
Complete Segment Filtering
Swordfish lets translators hide/show segments filtering on multiple status options, like: is translatable, has translation, has comments, is approved, etc.
Comfortable Proofreading
Swordfish generates HTML views from XLIFF files that lets translators/reviewers proof read comfortably in the system's default web browser. The generated HTML can be customized by end users, adjusting the provided XSL stylesheets.
Advanced Translation Engines
Swordfish includes two translation engines: a "traditional" TM (Translation Memory) system that provides exceptional matching and Auto-Translation, an exclusive technology that assembles matches from regular TM databases and Terminology databases.
Google's Machine Translation engine and Microsoft's Bing Translator are fully integrated in Swordfish.